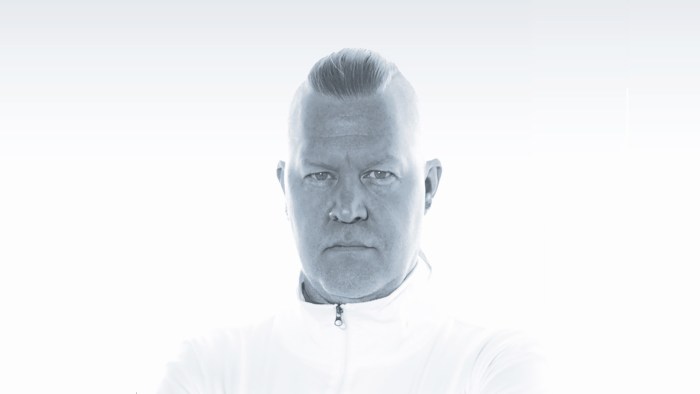 MjDawn is a wide-ranging artist devoted to his work exploring the possibilities of the world of electronics.  In the scope of contemporary popular music, as Matthew McDonough, he is widely known for his membership in the hard rock bands: Mudvayne and Audiotopsy.  Mudvayne has enjoyed international acclaim with five gold albums, an MTV award and a Grammy nomination.  He is the drummer and a contributing writer/co-producer of Mudvayne and Audiotopsy.  His early electronic music efforts can be heard on several Mudvayne releases. He composed, recorded, mixed and mastered the electronic interludes on the album "L.D.50" and the extended piece "L.D.50" on the album "The Beginning Of All Things To End."  As well as the electronic pieces on the eponymous album "Mudvayne".
Art is a passion for mjdawn that informs all his work.  He has spent several decades studying the accomplishments of the conceptual/minimal painters and sculptors of the 1960's. There in, he found an affinity to his own personal approach to art making.  This approach finds it's fruition utilizing computer technology while employing machines of idea and chance as vehicles for expression.  He attempts to cultivate a receptive, open ear to naturally occurring phenomenon in an attempt to divorce judgment from the process of creation.  Realizing a larger field of fulfillment, than the quick and the obvious – surprise unfolds beyond the scope of the personal.  This is also aptly summed up by the famous ethno-pharmacologist, Terence McKenna, in his famous quote: "The bigger you build the fire, the more darkness you illuminate."
Currently, mjdawn is involved in a cycle working on solo efforts and group projects.  He is currently involved in the group, Cult Of Montu, in collaboration with well-respected electronic music artist and graphic designer, Hypostatic.  His work with Cult Of Montu taps into his life-long love for electronic music, going back to the '80's, combined with the aggressive tendencies of Industrial/Metal/Noise.  In addition to his efforts creating music, mjdawn is also partnered with Hypostatic as co-owner/operators of Ignostic Front record label. Their teamwork builds on over a decade spent together operating the record label, AtmoWorks.
The coming years will see mjdawn releases with these projects, and more. The first of these will be a complete remastering and reissuing of his solo back catalog as mjdawn.  It is his goal to continue as a respected electronic music artist alongside his already strong presence as a hard rock drummer.
Releases by MjDawn